Gourmet Bourbon Bulk Vanilla Beans
Featuring Bourbon vanilla beans from Madagascar, Uganda, Indonesia, PNG and India
Featuring Tahitensis vanilla beans from PNG
Amadeus vanilla beans are specially selected and supplied directly from the oldest and largest sources of Madagascar vanilla beans in the world. Now also featuring premium gourmet Bourbon (vanilla planifolia) beans from Uganda, Indonesia, Papua New Guinea (PNG) and India, and gourmet Tahitian (vanilla tahitensis) beans from PNG.
Click here for a detailed description of the different types of vanilla beans we offer.
Listen to a Recent NPR Story on the Severe Vanilla Shortage: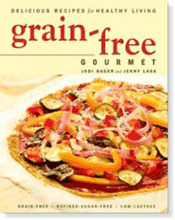 Amadeus Vanilla Beans Recommended as
"Your Source for All Things Vanilla" in:
Everyday Grain-Free Gourmet: Breakfast, Lunch & Dinner
by Jodi Bager & Jenny Lass
(© 2008 Grain Free Gourmet)
Click here to view Amadeus In The News
Listen to What Our Customers Are Saying!
"Just got [my vanilla beans] today. My mailbox never ever smelled that good! Neither has my mail - you put the perfume samples in magazines to shame. The smell was so intoxicating, I had to try one and it was rich and intense. My living room smells divine! Can't wait to make some vanilla, some baked goods ad some vanilla sugar, possibly some ice cream too. Thank you!"
- Stefanie
"I am very grateful to have found your company, I am absolutely addicted to the homemade extract made from your beans. It beats the pants off anything you can buy in the store, because the quality of your product is impeccable. Thanks again for your help and keep up the good work."
- Jesse W. - Monroe, WI
"Your vanilla is so so wonderful, and my recipes would not be the same without it☺
Thanks for offering such a superior product!
My Hazelnut Chocolate Chip Cake…featuring your vanilla
and… I use your most delicious vanilla to make my:
Caramel Apple Pie
Creamy Dreamy Nog
Crumb Coffee Cake
…and so many more!"
- Diane M. - Round Rock, TX
Click here to view all our testimonials
Certified Organic Vanilla Extracts
Featuring vanilla extract Certified Organic by Ecocert ICO.
Amadeus provides single and double fold organic vanilla extracts which are certified organic by Ecocert ICO.
Pure Ground Vanilla Powder
Featuring pure ground vanilla beans with no other additives
Amadeus provides 100% pure ground vanilla from the finest whole vanilla beans. Our rich, dark ground vanilla is just that - pure ground vanilla beans, period! No other ingredients or additives.
You, our clients, have spoken, and we've been listening!
We've lowered our prices on virtually all of our products!
Now allowing you to pick your shipping option for most orders.
Each shipping option now linked to shipping schedules reflecting "actual cost" for USPS and FedEx shipping.
No handling charge on orders of $25.00 or more.

FREE shipping

for all orders of $100.00 or more!
Now, with our "What You See is What You Get" pricing, you can truly compare our pricing with other websites and what you are charged in retail stores. Our goal is to deliver only the highest quality vanilla products at the best prices available. PERIOD!
Money Back Guarantee
If you are not completely satisfied with the quality of our vanilla beans and/or vanilla extracts, you can return them for a refund less shipping and handling charges.
(*) certain restrictions apply
What Does Certified Organic Mean?
Certified Organic means that a non-profit, state or private certification organization, accredited by the United States Department Of Agriculture (USDA), has verified that products labeled as organic meet strictly defined organic standards under the National Organic Program (NOP). Our organic whole vanilla beans are certified by Ecocert ICO. Our organic pure vanilla extracts are manufactured under our private label and are also certified organic by Ecocert ICO, which meets international (IFOAM) standards of organic accreditation.
(*) Because vanilla beans are an agricultural food product, we cannot guarantee the freshness of your beans past a reasonable amount of time. No claims will be accepted more than 30 days after purchase, or if your beans or extract show any evidence of prior use, alteration or adulteration.
Store Entrance | UGANDA GOLDTM Vanilla Beans | Madagascar Vanilla Beans
Organic Gourmet Beans | Extract Beans
Indonesia Vanilla Beans | PNG Vanilla Beans
Tahitian Vanilla Beans | India Vanilla Beans | Pure Ground Vanilla
Organic Vanilla Extract 1X | Organic Vanilla Extract 2X
One Stop Shopping for Amadeus Vanilla Products | Home
Amadeus Vanilla Beans
7482 Denrock Avenue ~ Los Angeles, CA 90045-1022 ~ USA
310-670-9731 ~ Email
© 2018 Amadeus Trading Co. All rights reserved.
All trademarks and servicemarks are the properties of their respective owners.