Gourmet Bourbon Bulk Vanilla Beans
Featuring Bourbon vanilla beans from Madagascar, Uganda, Indonesia, PNG and India
Featuring Tahitensis vanilla beans from PNG
Amadeus vanilla beans are specially selected and supplied directly from the oldest and largest sources of Madagascar vanilla beans in the world. Now also featuring premium gourmet Bourbon (vanilla planifolia) beans from Uganda, Indonesia, Papua New Guinea (PNG) and India, and gourmet Tahitian (vanilla tahitensis) beans from PNG.
Click here
for a detailed description of the different types of vanilla beans we offer.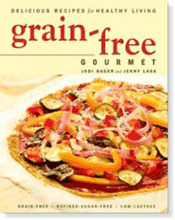 Amadeus Vanilla Beans Recommended as
"Your Source for All Things Vanilla" in:
Everyday Grain-Free Gourmet: Breakfast, Lunch & Dinner
by Jodi Bager & Jenny Lass
(© 2008 Grain Free Gourmet)
Click here to view Amadeus In The News
Listen to What Our Customers Are Saying!
"I have ordered Bourbon Vanilla Beans from you as I have need[ed] them and they are so much better than the ones I have ordered from other web sites. I will never order Vanilla Beans from any other site again. You are my one and only."
- Sally K. - Hendersonville, NC
"I am going to give vanilla sugar as gifts for Christmas. . . I just used my homemade vanilla extract this weekend. The cookies literally disappeared before my eyes! I'd say the extract turned out ok?!"
- Lynda
"Just want to thank you for the BEST vanilla beans I've seen. Worth every penny. I have been making my own vanilla with your beans for sometime now and it has been wonderful. Friends love it so I pass the word where the beans come from. Again thank you."
- Michelle S. - Charlton, MA
Click here to view all our testimonials
You, our clients, have spoken, and we've been listening!
We've lowered our prices on virtually all of our products!
Now allowing you to pick your shipping option for most orders.
Each shipping option now linked to shipping schedules reflecting "actual cost" for USPS and FedEx shipping.
No handling charge on orders of $25.00 or more.

FREE shipping

for all orders of $100.00 or more!
Now, with our "What You See is What You Get" pricing, you can truly compare our pricing with other websites and what you are charged in retail stores. Our goal is to deliver only the highest quality vanilla products at the best prices available. PERIOD!
Money Back Guarantee
If you are not completely satisfied with the quality of our vanilla beans and/or vanilla extracts, you can return them for a refund less shipping and handling charges.
Certified Organic Vanilla Extracts
Featuring vanilla extract Certified Organic by QAI - Quality Assurance International
Amadeus provides single fold pure vanilla extract and single/double fold organic vanilla extracts which are certified organic by Quality Assurance International.
Certified OU Kosher Parve
Pure Ground Vanilla
Featuring pure ground vanilla beans from Uganda
Amadeus provides 100% pure ground vanilla from Uganda. Our rich, dark ground vanilla is just that - pure ground vanilla beans, period!
What Does Certified Organic Mean?
Certified Organic means that a non-profit, state or private certification organization, accredited by the United States Department Of Agriculture (USDA), has verified that products labeled as organic meet strictly defined organic standards under the National Organic Program (NOP). Our organic whole and ground vanilla beans are certified by Ecocert ICO. Our organic pure vanilla extracts are manufactured by Gold Coast Ingredients, which is certified by Quality Assurance International (QAI). Both certification agencies also meet international (IFOAM) standards of organic accreditation.
Store Entrance | UGANDA GOLDTM Vanilla Beans | Madagascar Vanilla Beans
Organic Gourmet Beans | Extract Beans
Indonesia Vanilla Beans | PNG Vanilla Beans
Tahitian Vanilla Beans | India Vanilla Beans | Pure Ground Vanilla
Organic Vanilla Extract 1X | Organic Vanilla Extract 2X | Pure Vanilla Extract 1X
One Stop Shopping for Amadeus Vanilla Products | Home
Amadeus Vanilla Beans
7482 Denrock Avenue ~ Los Angeles, CA 90045-1022 ~ USA
310-670-9731 ~ Fax: 310-670-7542 ~ Email
© 2015 Amadeus Trading Co., LLC. All rights reserved.
All trademarks and servicemarks are the properties of their respective owners.